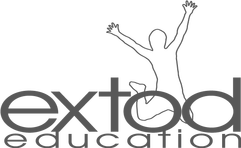 EXTOD education study
​The EXTOD education study wants to find the best way of supporting safe and effective exercise for people with Type 1 diabetes. The first part of our study, which involved developing a NEW education programme, is now complete. The second part, this pilostudy involves delivering the new education programme to people with Type 1 diabetes. People taking part in this study will be placed by chance ('randomised') to receive either the new education programme or to continue their usual care. The pilot study will help us to test the effect of the New programme and collect information that will help design a full clinical trial in the future. Patients who are randomised to the usual care will be given a chance to attend the education programme at the end of the study.
​

Can anyone be involved with this research or are we looking for specific people?
For this study we are looking for people with Type 1 diabetes who are between age of 18-70, have knowledge about carbohydrate counting and have attended a DAFNE course (or equivalent carb counting course) and are doing more than 30 minutes of exercise twice a week or have signed up to do a sporting event (run or cycle event for example) that will take place in the next 3-6 months. We are unable to include people who are on insulin pumps or have problems in sensing when their blood sugars are falling too low (hypo unaware). In the future we to hope develop education programs for people who are not doing very much exercise or are on insulin pumps or have hypo unawareness.
​

What will I have to do if I decide to take part in the pilot study?
If you decide to take part in this study you will need to attend 8 appointments over a period of 8 months. These appointments will take place at a hospital or diabetes centre in Taunton or Birmingham and you will be reimbursed for travel and parking expenses.